Holiday Trip pt 2
[Cont' ]


In part one, i was saying that i attended a wedding dinner that night,

Well, its really an unforgettable event to me, [ 1 of the reason that causes me to fall real sick ] [笑]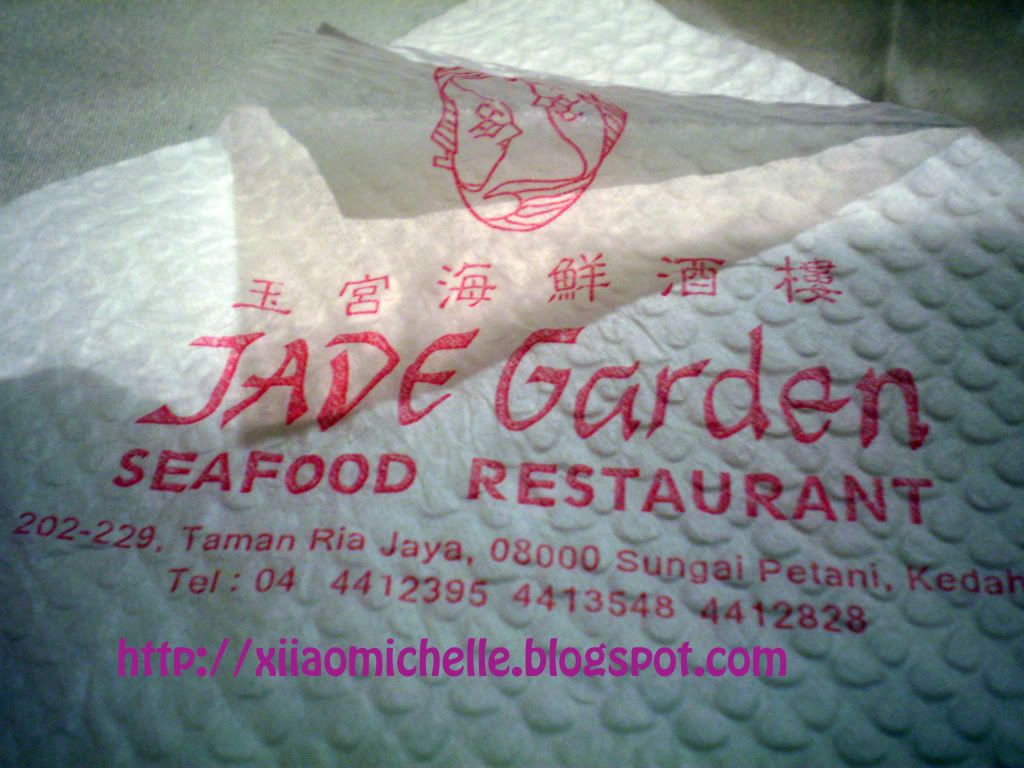 Yes, its Jade Garden , but the Jade Garden wasn't Jade at all .. [ the environment and the food just don't live up to its name =P [Oppx.. ]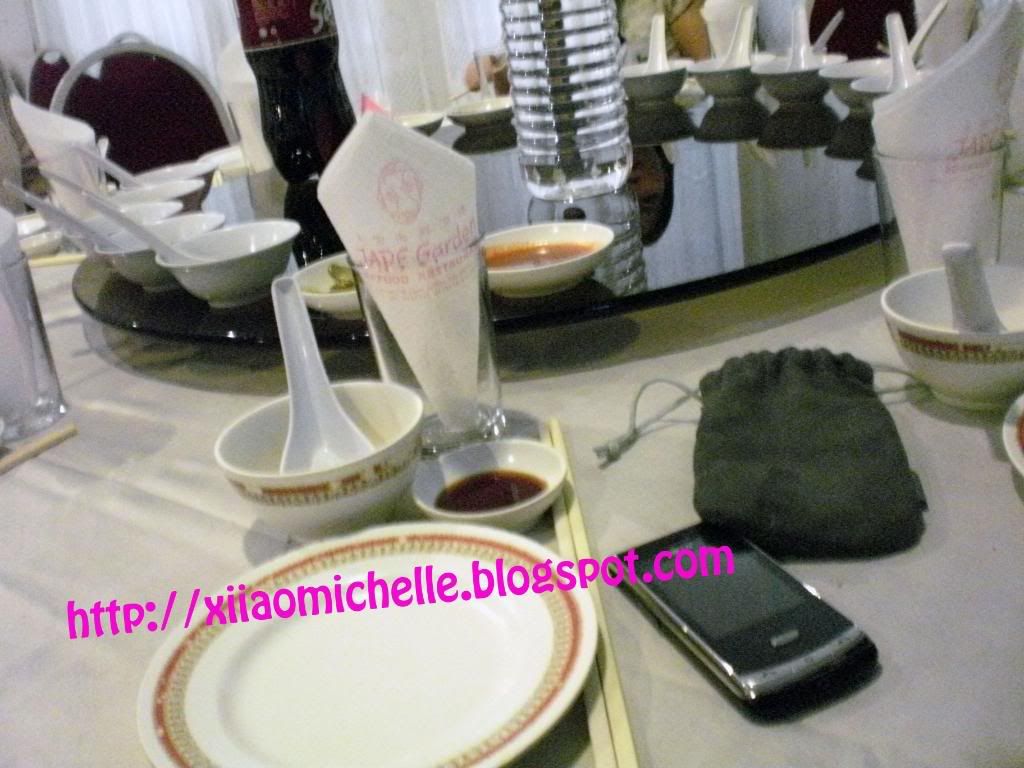 [ before the dinner starts ]


Changed seats from a vegetarian table to a normal table .[笑]


But regret changing my table... 'cox not only i dunno them well, they are also very very " efficient " .. =P


Pardon me for not being able to take a nice full dish, well, i told you that they are really very efficient le what... [ LOL]


1st dish of the day.
-------





A random shoot, was too bored and there's so many unknown faces ~.~"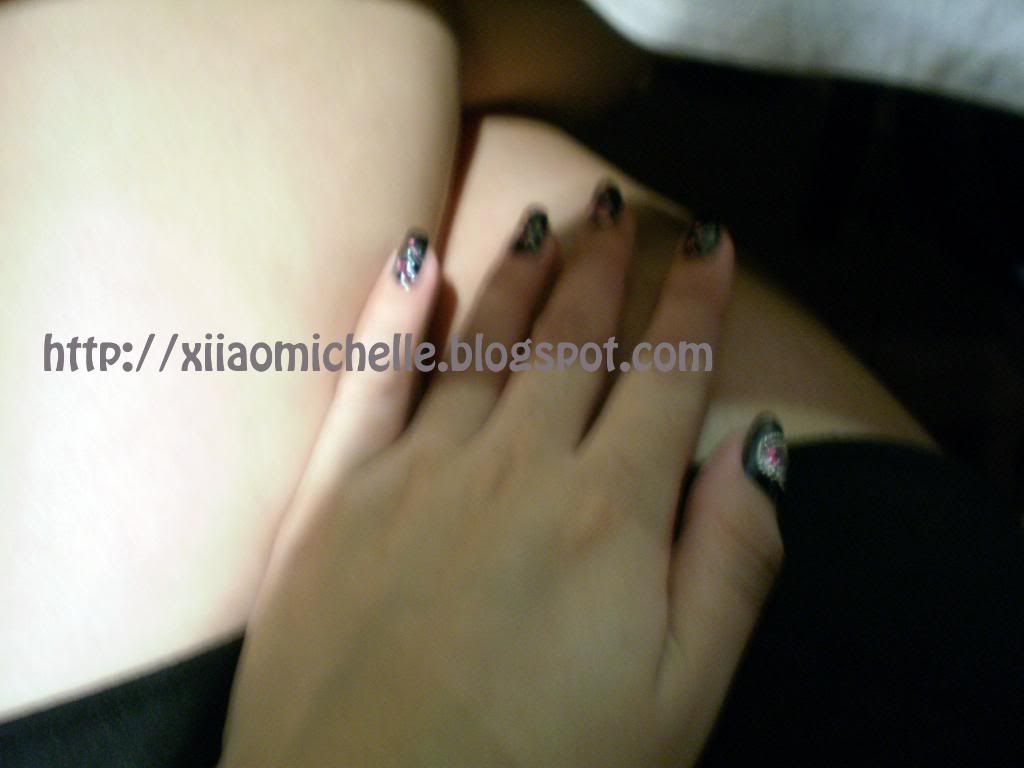 The "blurred " and "almost " finish 2nd dish... Which is erm, mixed flavor of chicken? [LOL]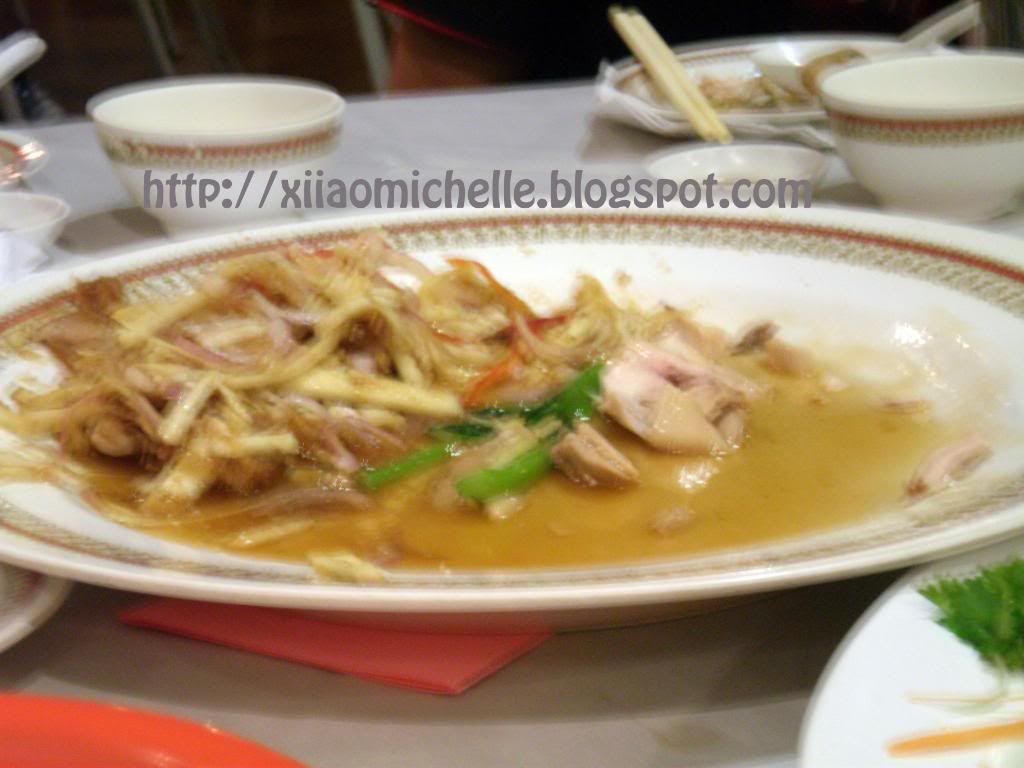 Oh ya, forgot to mention, I was damn pissed off by someone random person opposite me,


That Fugly person, really make me cannot stand her!

Why? - She keep pulling that LJ face, you know the kind of face that is a mixture of attitude, arrogant,[ppl owe you million $$] bitter gourd face? AArrgghh...




I think the above bitter gourd looks better than her lOl.. FML...







Soon right after comes the Fish , [ Fugly fish and bloody unfresh ]...




Some random shoot of the environment...


Somehow, i pitied the MC lo, nobody were there to entertain him,
Then he bo bian got to keep talking and talking to the tables... [ poor him ]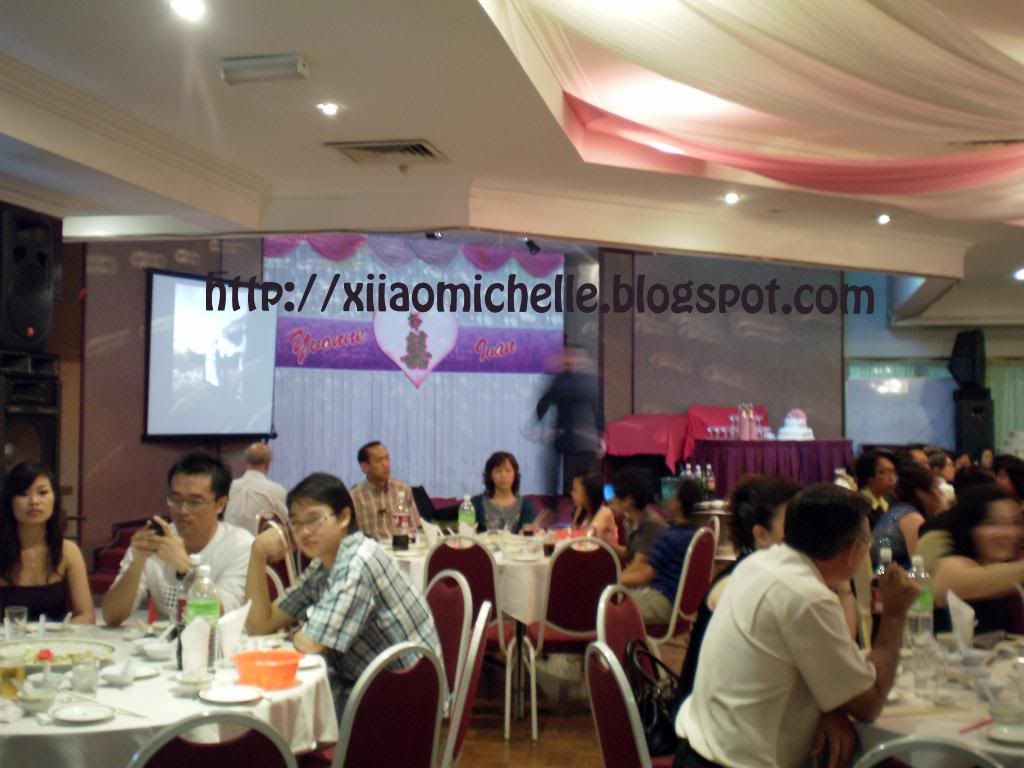 I dunno why they serve this " luo mi fan ".. i mean, its weird to have this kind of dish to be serve on a wedding dinner, its sorta cheap-skate feel lo...




Went for a toilet break as the dishes is served "super fast " ...





[ FYI , Apparels are being sponsored by Gemi Fashion , if you look from the front, its just a simple dress, but but but... the back is so Woo Laa lAa... ]

----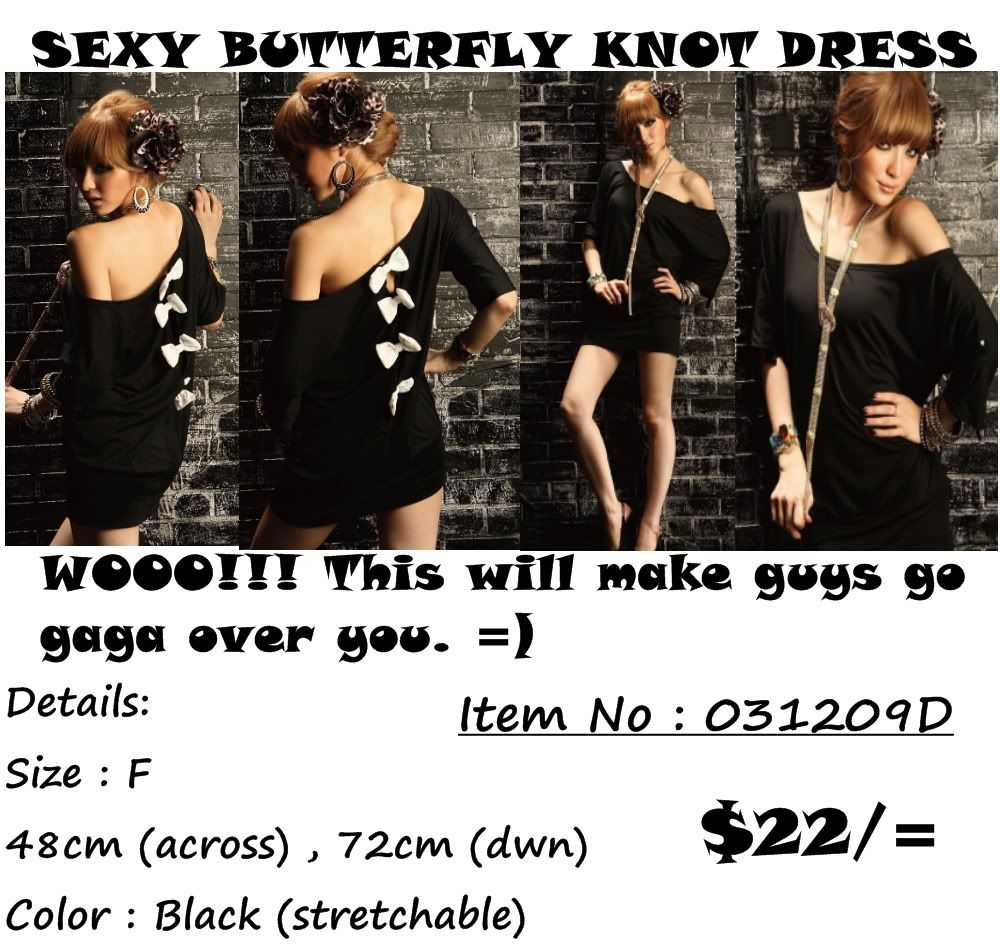 [Its bareback ! But with ribbon details! heh heh.. i asked them to sponsor me this piece as soon as they launched the new apparels~ ]


Okay, back to topic...
Pardon me once again for my "horrible " look, i was damned pissed off and saw something very disgusting on my way to toilet...


----
----


Okay, the dressing / kitchen [ FYI , its that type of temp. kitchen] is just beside the toilet only...

Hmm.. and open space too, where the chefs can smoke and ppl all walking around there...[ Notice the background, yes, it is the KITCHEN!!!!! ]


Eww, and the most disgusting part is that i saw the cleaner auntie eating our LEFTOVER FOOD!


Okay, i understand that its good she don't want to waste food, but please la, at least find some deserted place to grab the leftover la, not here ma...How will people think of the restaurant's Reputation~ [ slap forehead]



Okay, back to restaurant, i finally saw something that is PRESENTABLE!!

---- Shark Fin!! managed to take a better shot 'cos the waitress is serving us, so i can take my own sweet time to shoot.. [笑]





A close-up view of it :)
----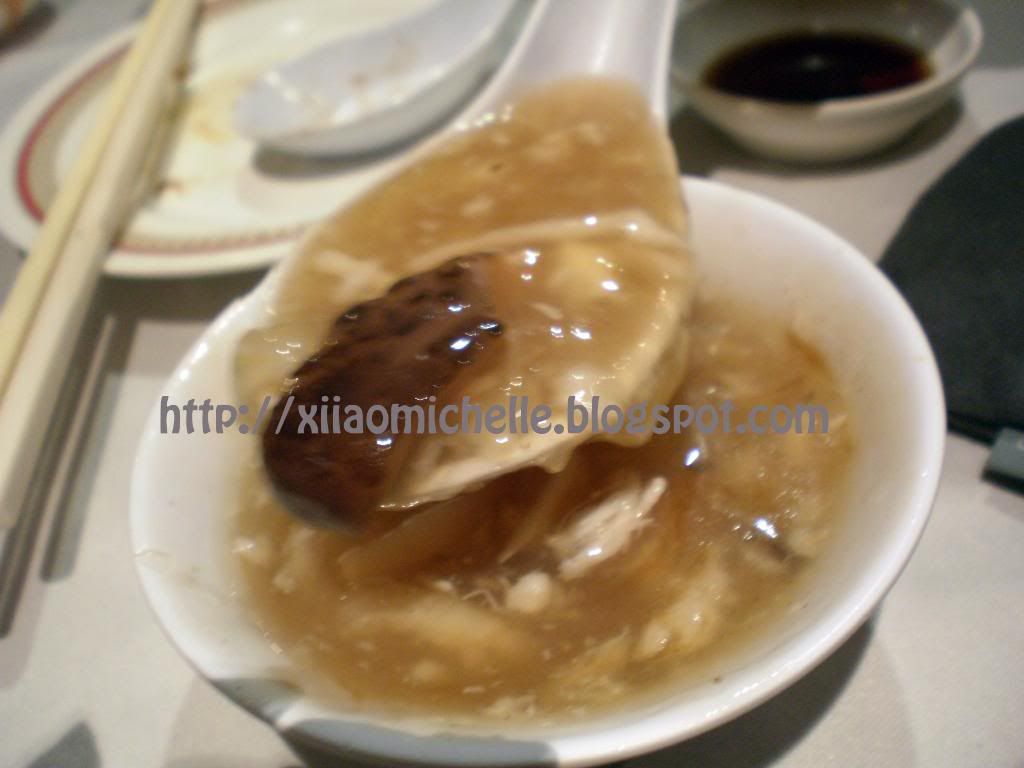 Straight after the shark fin,






Yes, its their YUM-SAY time...


Oh ya, forgot to tell you, They got a total of more than 100 tables! Imagine out of the 100 tables, almost 70% of the guests are relatives? Oh my, i got a hard time smiling and introducing myself ... [笑]


And lastly, to end the dinner - dessert [ woo-hoo]


----Cheng teng.. [ siian 1/2 ]




Okay la, not so bad... But my feet got a hard time after that..


Stand there like statue with my killer heels, smiling and entertaining the guests , LoL.. and to take care of that adorable kid... Hahs...


Stand there for like half an hour before we drove off~~


And oh ya, straight after that dinner, i got my diarrhea , all thanks to the unclean food..


A unforgettable dinner with different culture and a diarrhea straight for 2 days~


Opps, i know i posted a bit too much... Pai Seh leh.. Okay, i heard your complaining, Shall stop my whining here le... [笑]


Stay tune to my blog as i will be introducing some advertorials ! X0X0 [笑]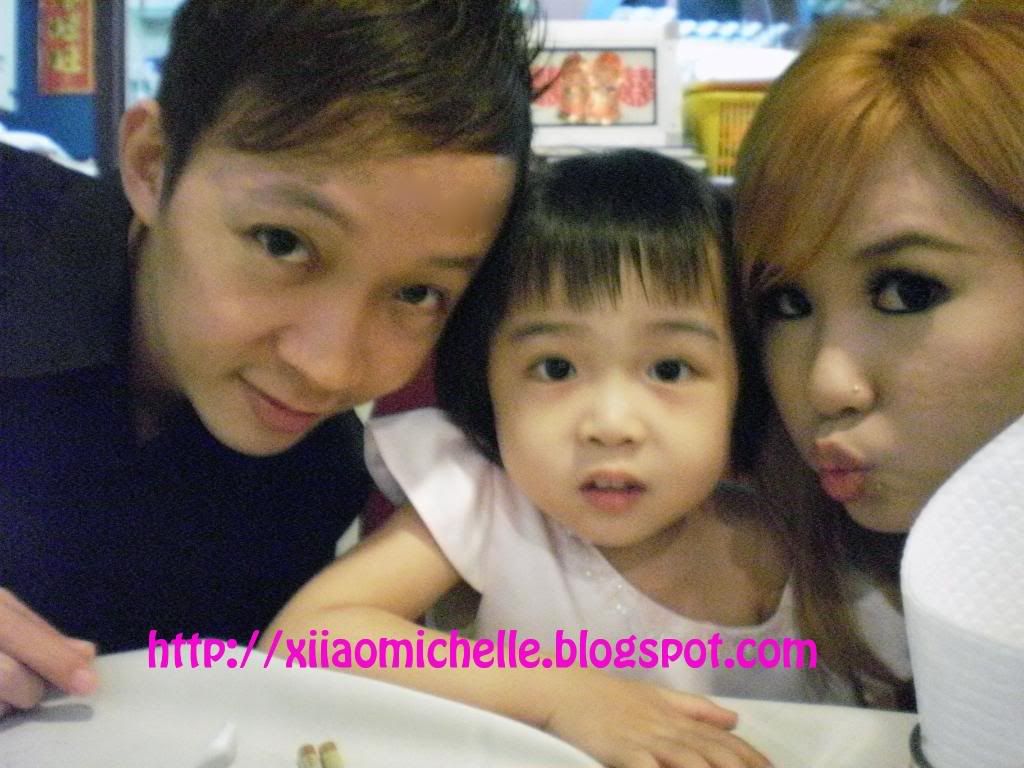 Featuring : Mr G. , my adorable child and me :)
PS: DO we look like a family? LOL..

[笑]

♥ xiiao michelle ♥